Dance News



Click on the link below for the latest dance news stories about new dance trends, dancewear fashion trends, dance movies, dance reviews, dance star and choreographer biographies. Check out dance news from the New York Times Dance, Dance Magazine and Dance Beat. Read the latest about Dancing With the Stars, So You Think You Can Dance, A Chance to Dance, Dance Moms, and other reality TV dance shows. Learn about DanceSport rule changes and DanceSport competition results from NDCA, WDF, IDF, IDSA, WDC, and other ballroom dance organizations. Keep up with what's new and exciting in ballet, ballroom, tap, jazz, contemporary dance, Latin, salsa, Country Western, hip-hop, exhibition dance, and more!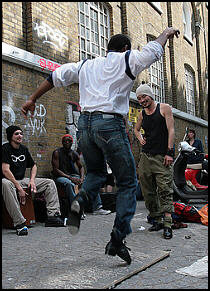 VISIT OUR BLOG!


Get our unique take on all things related to the wonderful world of dance. Check out Richard & Laurie Collett's Dance Blog today!
USADance.com is owned and operated by Richard and Laurie Collett, national ballroom dance champions, and owners of the Rhapsody Ballroom in Tampa, Florida. Click here to learn more about the Colletts.
Interested in Health & Wellness? Who isn't? Be sure to visit our MonaVie site to learn about the incredible health benefits of the Acai Berry, and the amazing income opportunity it presents.