Calendar of Events



Need to update your dance calendar? You've come to the right place! Click the link below for information on upcoming dance events: dance competitions in all styles, ballet and dance debuts, the Kennedy Center and other opening night dance galas, World Country Western and DanceSport championships, Blackpool Dance Festival; reality TV dance shows such as Dancing With the Stars and So You Think You Can Dance, A Chance to Dance, and other auditions and TV airings; National Dance Day, NDCA events, National Dance Association events, ballet and dance company auditions, and world premiere dance shows. Donít miss a single exciting happening in ballet, ballroom, tap, jazz, contemporary dance, Latin, salsa, Country Western, hip-hop, exhibition dance, and more!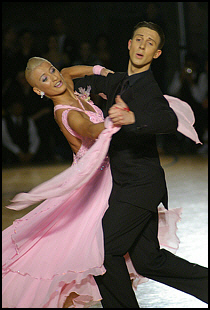 VISIT OUR BLOG!


Get our unique take on all things related to the wonderful world of dance. Check out Richard & Laurie Collett's Dance Blog today!
USADance.com is owned and operated by Richard and Laurie Collett, national ballroom dance champions, and owners of the Rhapsody Ballroom in Tampa, Florida. Click here to learn more about the Colletts.
Interested in Health & Wellness? Who isn't? Be sure to visit our MonaVie site to learn about the incredible health benefits of the Acai Berry, and the amazing income opportunity it presents.