Contact Us



We want to hear from you. Please address all written correspondence for USADance.com to the following mailing address:
Richard & Laurie Collett
Rhapsody Ballroom
12101 N. 56th St.
Tampa, FL, 33617
---
Phone
To reach USADance.com by telephone, please call the Rhapsody Ballroom at:
813-985-6570
---
Email
To minimize the amount of spam we receive, we have not placed direct email links on our site. Instead, we ask that you use this simple contact form, which also assures that your message is directed to the correct party. [ all fields are required ]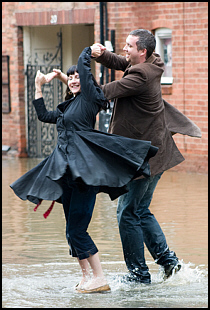 VISIT OUR BLOG!


Get our unique take on all things related to the wonderful world of dance. Check out Richard & Laurie Collett's Dance Blog today!
USADance.com is owned and operated by Richard and Laurie Collett, national ballroom dance champions, and owners of the Rhapsody Ballroom in Tampa, Florida. Click here to learn more about the Colletts.
Interested in Health & Wellness? Who isn't? Be sure to visit our MonaVie site to learn about the incredible health benefits of the Acai Berry, and the amazing income opportunity it presents.